Turf Shield Arctic Fall Promo
---
The 2019 Turf Shield Arctic Promo allows for a discounted rate of 15% off for the bundled, dual-layer Arctic System. Designed as a simple and affordable protection from winter's effects you can give your tees and greens. This dual-layer solution reduces turf damage and promotes faster spring growth so your course can get back on track and ready for the season.


GET THE PROMO INFOSHEET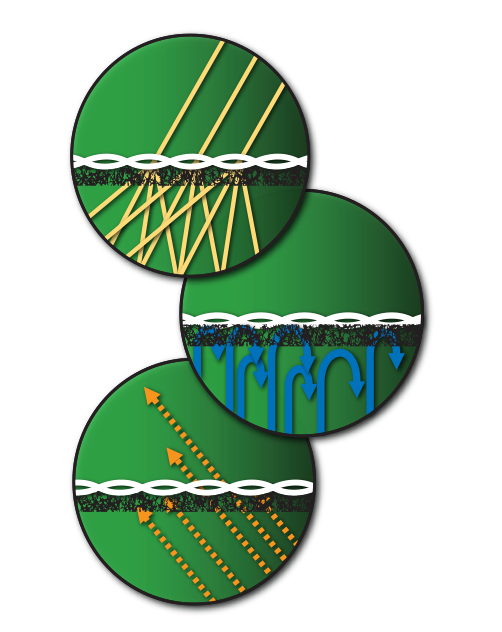 Turf Shield Arctic Benefits
---
The dual-layer Turf Shield Arctic System allows the turf to breathe and retain its moisture while creating greater damage protection from winter's effects. The result of this system is a significant reduction of winter kill, faster spring growth and deeper root penetration.
ALLOWS SUNLIGHT THROUGH
The translucent weave creates tiny little prisms, multiplying and reflecting light throughout the weave, increasing light penetration and thermal properties.
RETAINS CRITICAL MOISTURE
The weave of Turf Shield covers allow for a controlled open space which keeps moisture in the turf layer while shedding excess moisture from rain, snow/ice melt-off.
CONTROLS AIRFLOW
The Arctic "Air Flow" Layer increases the control of air flow under the cover and improves thermal effects. This results in improved turf protection and plant health.
GET THE PRODUCT INFOSHEET
Like Winter Never Happened
---
The Turf Shield Arctic "Airflow Layer" is the right addition to our Standard covers. The impact is significant and adds that additional protection that gets you up and running faster in the spring.


CHECK IT OUT
Turf Shield Arctic
---
A SECONDARY THERMAL LAYER
The Turf Shield Arctic system adds a layer of non-woven, high-loft polyester as an additional level of protection. This addition creates a larger void area for greater air flow and thermal control.
WIDE PRODUCT WIDTHS
The Turf Shield Arctic layer is manufactured in 90" widths, to minimize seams and simplify installation. The standard length is 90' with a shipped roll size of 675 square feet.
GET THE SPEC SHEET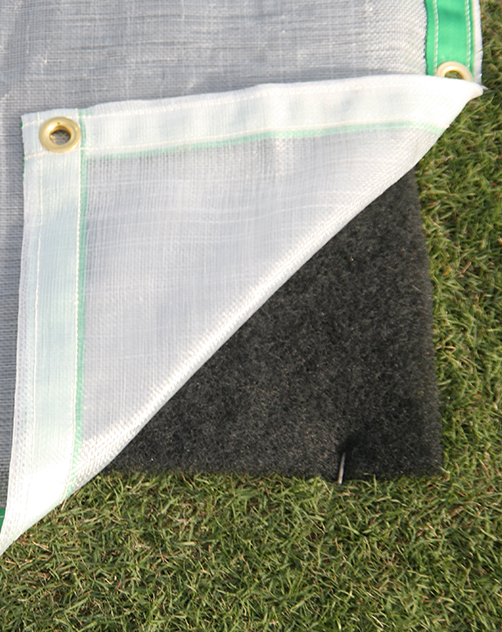 GET IN TOUCH WITH US
---
Reach out to our Sales and Customer Service Team for pricing, area calculation forms, production time-tables, and order information. If you prefer, you can contact us Toll Free at 888-970-5111
OPTIONAL UPGRADE CHOICES
---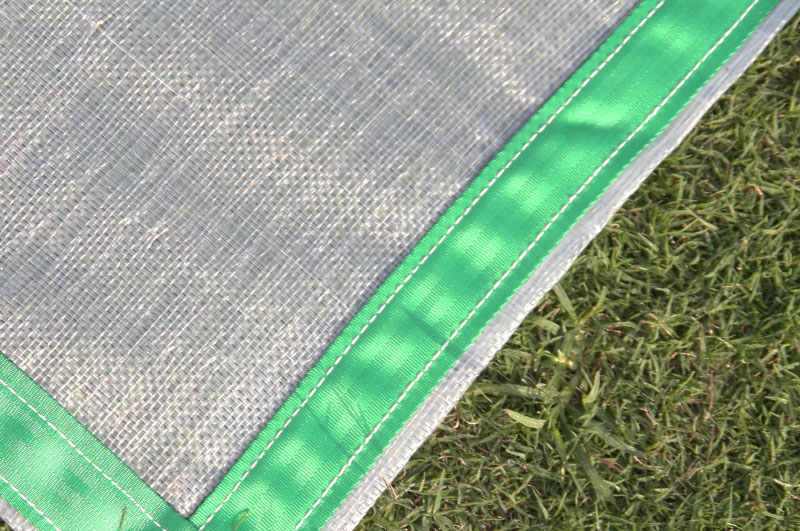 HEAVY DUTY WEBBING
For added strength and durability over many seasons, industrial strapping can be sewn into the perimeter, to reduce tearing or stretching.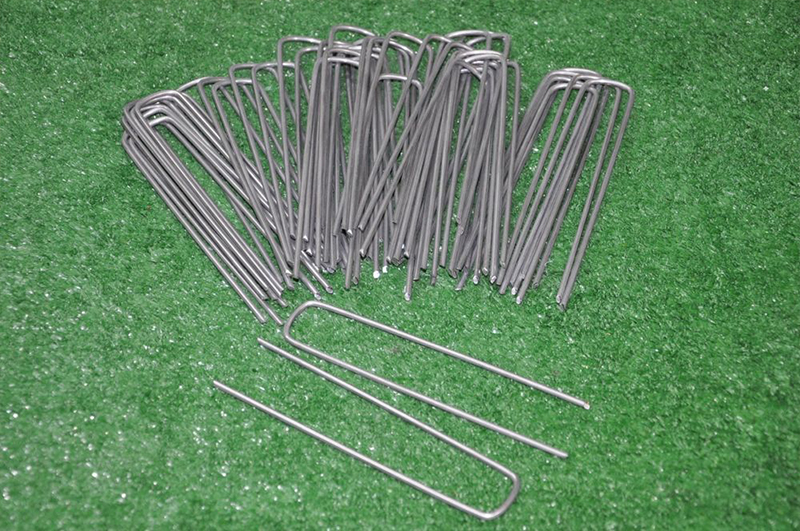 FASTENERS & STAPLES
IVI-GOLF has a variety of steel sod staples, synthetic sod stakes, and wood pegs for securing of the turf covers to the ground.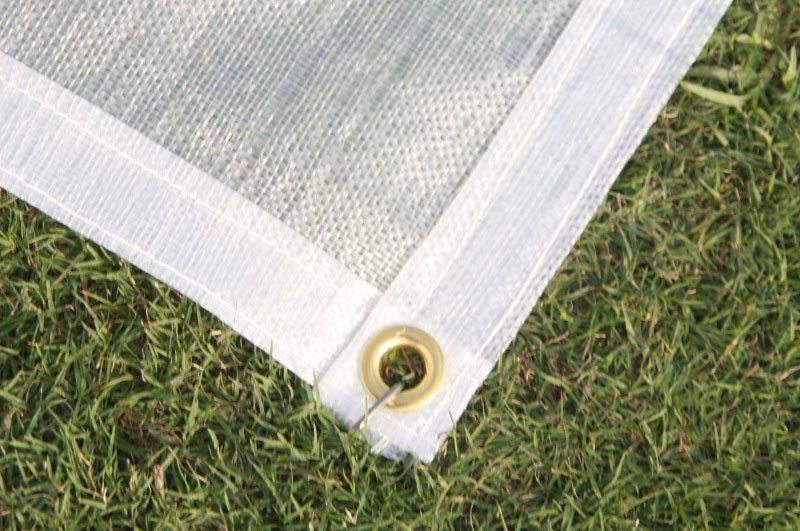 STEEL GROMMETS
For extra strength and longevity, steel grommets can be added at a determined interval along the sewn perimeter.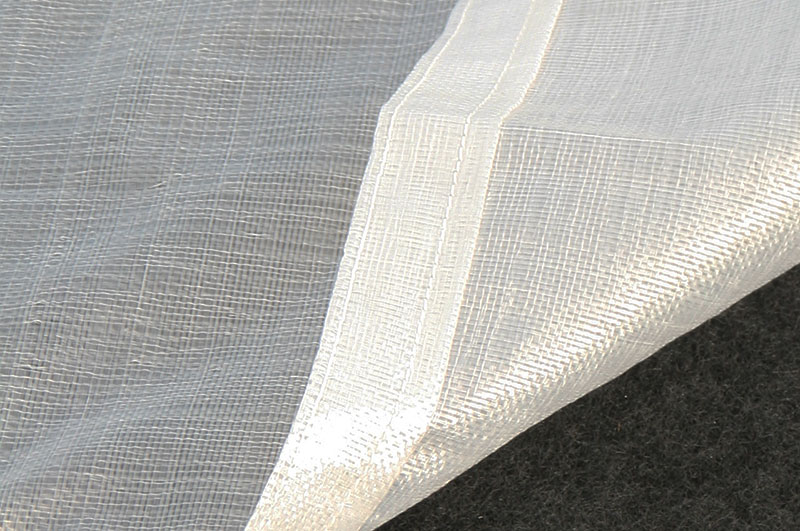 STORAGE BAGS
For convenience, optional storage bags can be fabricated with ID tags to simplify off-season organization.